xhilyn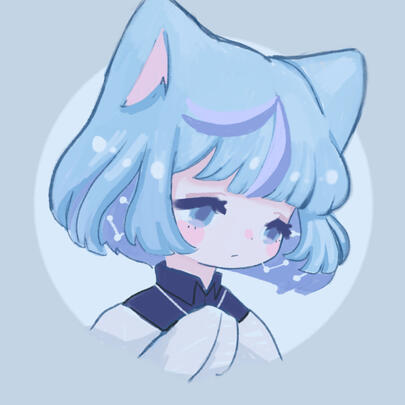 Upcoming Conventions
✧ ChibiChibiCon (Olympia, WA): Feb 25th
✧ Emerald City Comic Con (Seattle, WA): March 2-5
✧ SakuraCon (Seattle, WA): April 7-9
✧ Rose City Comic Con (Portland, OR): Sept 22-24
✧ Kumoricon (Portland, OR): Nov 17-19 (didn't attend)
portrait - $30
✧ A round profile picture style artwork
✧ Can include background like the examples or transparent
VRoid - Maybe Coming Soon
✧ Commission is for hair design + Face/Skin painting.✧ Clothing design is an additional cost and limited to VROID meshs, so we should discuss if your ideas are possible.✧ Price will increase depending on complexity and addition of things like hair accessories, animal ears, tail, fangs etc.
XHILYN
Terms Of Service
---
Thank you for your interest in commissioning me!
Please read the following carefully and only hire me if you agree to these terms.
contact me at [email protected] with any questions
Artist Rights
✧ I reserve the right to decline any commission.
Customer Responsibility
✧ Please inform me if you have a deadline for the commission.
Deadlines have to be established before processing.✧ Client is responsible for proofreading and approving final artwork. Corrections later will have an additional fee.✧ Please make sure you have the needed permissions for any character that's not yours.✧ Artworks are for personal use. You'll have to buy the rights for any commercial use.✧ I am not held responsible for any commercial copyright infringements made by the receiving party of my artworks.
Payments / Refunds / Fees
✧ Payment will be through PayPal invoice.✧ Depending on the art, full or half payment will be required before the commission begins.✧ Payments made are only refundable if the artwork hasn't been started.✧ A late fee of 10% the total cost will be applied each month to any unpaid bills.
Delivery
✧ Artwork will be delivered by the specified deadline discussed between parties.✧ All artwork will be delivered digitally. No physical shipping will occur.
Use of Artwork
✧ I reserve the right to livestream the creation of the artwork on Twitch and record it for YouTube videos.✧ I may include the artwork as part of publications, such as an artbook or social media posts, to showcase my body of work.✧ Future works in my style shall not be deemed derivative works, regardless of similarity.
ATTRIBUTION
✧ The client will always credit "Xhilyn" in any publication of the work. Additional links to my sites are optional and appreciated.
---
Thank you,
Xhilyn
[email protected]
My 4 year old cat Esper has a brain tumor and we've been managing it with medication and hopefully radiation treatment soon. If you'd like to help fund vet bills, please donate below or check out my shop's fundraiser ♥
Server Info
Rules
How to Join
Rules
RULES
✧ Players must be 18+
✧ Hacks/clients are NOT allowed in the server, optifine is the only exception.
Any texture packs that allow any form of cheating is not allowed either.✧ Please do not build anything that is offensive/sexual✧ Please be considerate of others space, do not build right on top of another players house as they might want to expand their home.✧ Stealings/raiding/greifing IS NOT ALLOWED AND IS A INSTANT BAN.✧ Do not speed run the server the first week, and be considerate of resources. If you are going to do a lot of mining please go a bit away from building areas.✧ Please keep the server pretty, do not randomly build towers/place blocks for no reason.✧ NO LAG MACHINES, small automation machines are fine, but do not make something that will lag out the server. Try not to make a bunch of redstone clocks.✧ Please do not share the server IP